If you aren't following, please go follow Pure Michigan on twitter, it's the best way to keep up with everything happening throughout our favorite state. With that being said, Pure Michigan recently tweeted out a list of the best events occurring in November; we thought that we should share some of their list with all of you and we hope to see all of you at one event or another.
Credit: Michigan.org:
Murder Mystery Event

November 4-6, Montague
Once a month, from November through May, Amanda's Bequest B&B offers a Murder Mystery Weekend. Participants enjoy an early check-in (we suggest a 2 day stay to enjoy the area outside of the mystery activities, but a day works) dinner and a MURDER. You will be emailed your character and role prior to arrival. Mystery activities last from 5 p.m. until 8 p.m. on Saturday, with food courses as acts. The B&B will need a minimum occupancy of four to make it a fun night!
November's theme will be "An Evening of Murder, A Feast to Die For!". A fabulous dinner party full of flirty ladies and bad boys with agendas has gone awry. Egads! The hostess did a face plant in her food…Poison? You won't want to miss this fun night!"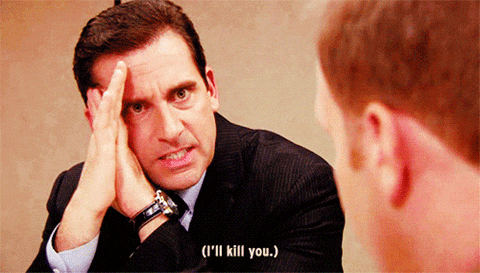 Hops & Corks Festival
November 5, Dimondale
Head to the Hops & Corks Festival for scrumptious food and live music from Shelby and Jake. There will also be samples of over 100 craft beers from local, national and international craft breweries. New this year, wine from several wineries will be available to taste. This is a 21 and over event.
Tickets include three hours of sampling (15 sampling tickets) and a souvenir glass. The Marines & Toys for Tots will be onsite collecting your unwrapped toys.

22nd Annual Luminary Festival
November 18, St. Joseph
Head to the 22nd Annual Luminary Festival! Stroll through the beautiful candlelit streets starting at dusk until 9 p.m. as 1,000 luminaries light your way as you shop in downtown St. Joseph. Shops will be open late to entice you with wonderful gift ideas and festive holiday decor – merchants will provide refreshments, great sales, amazing product offerings and more! Eat, drink and be merry! While here, enjoy from a wide selection of area restaurants and eateries.
Holiday Parade and Tree Lighting
November 25, Charlevoix
Children of all ages are invited to stop in and make a fun craft to take home at Charlevoix Circle of Arts from 3 to 5 p.m. Activities will include holiday cookie decorating and a fun pinecone ornament craft. Santa's Workshop is brought to you by the Charlevoix Circle of Arts and Chemical Bank.